Teens at St. Gabriel
Great opportunities for fun, service and faith!
---
StrengthsQuest for Teens & College Students
This 2-session workshop helps participants discover their God-given strengths and learn how these strengths relate to all aspects of their lives: faith, school, relationships, career choice, etc. Offered by more than 600 schools and universities, it's insight participants will use for a lifetime. Check back for upcoming dates.
---


Teen Service Opportunities


Need service hours? Want to give back? Check out our many service opportunities below.
Please note that priority will be given to St. Gabriel teen parishioners.



High School
Venture Crew


Join us once or often! We bowl, hike, go skiing, bike the Virginia Creeper Trail, and more! Our teen-led Venture Crew provides opportunities for leadership, adventure and service in a social setting.



Monthly Teen Mass


Participate in our monthly Teen Masses as a lector, eucharistic minister, usher, greeter or altar server or help set up and serve refreshments. Find details here.

Upcoming Teen Masses:
Sunday, March 31, at 5 pm
Sunday, April 28, at 5 pm
Sunday, May 19, at 5 pm (Blessing for graduates)
---
Teen Service Opportunities
Have a service opportunity to add to our list? Email Karen Brown, Ministry and Volunteer Coordinator.
Men's Homeless Shelter Dinner
When: Friday, March 29, 2 shifts to choose from 3:30 - 5:30 or 5:30 - 7:30
Where: Men's Homeless Shelter, N. Tryon St.
What: Prepare, set-up, serve and clean up
Contact: Sign up online here.
*Teens ages 12+ must be accompanied by an adult.

High School Operation Sandwich for Urban Ministry Center
When: Sunday, March 31, 3:00 - 4:30 pm before Teen Mass
Where: Ministry Center, Rooms A and B
What: Help make 800 sandwiches for our neighbors in need at the Urban Ministry Center. Lots of ingredients are also needed.
How: Sign up to volunteer and/or donate ingredients here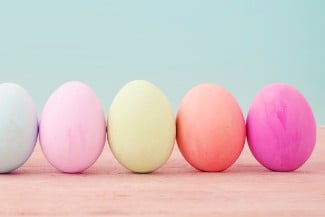 CMG Easter Egg Hunt
When: Saturday, April 6, 9:00 - 11:00 or 10:30 - 12:30
Where: St. Gabriel School playground (in case of rain, St. Gabriel School atrium)
What: Help CMG with this fun and family-friendly Easter tradition. Help hide eggs, decorate, assist with bunny photos, etc.
How: Sign up to volunteer here.
Vacation Bible School
When: June 17-21, 8:00 am - noon.
Where: St. Gabriel School
What: In search of responsible, energetic high school volunteers (9th-12th grades only), for St. Gabriel's VBS summer program. All volunteers must enjoy working with elementary school aged children and be able to commit to the full week in its entirety. You will receive 23 service hours for the week.
Contact: Cristin Ackermann for details.
Coffee and Donuts
When: Choose from most Sundays, 7:30, 9:00 or 10:45 am Masses
Where: Fellowship Hall
What: Set up, serve and clean up ​Sign up to serve here
Greeters
When: 15 minutes before Mass
Where: Church Lobby
What: Welcome parishioners as they enter the church. See details and sign up here.
Words on the Wall
When: Weekend Masses
Where: Back of the sanctuary
What: Work the laptop that projects the words on the wall during Masses. Ideal for older teens who are familiar with Microsoft Power Point and the parts of the Mass.
Contact: John Krasniewski via email.
Other Opportunities
You may also volunteer at one of the many organizations that receive tithings grants from St. Gabriel Church. Some of these include:

Urban Ministry: Serve lunch, dinner, drinks, or homemade cookies. See details here.
You will do amazing things if you prepare well, starting now, by living your youth and all its gifts to the fullest and without fear of hard work.

Pope Francis
Teen Jubilee Mass Homily